Peptic Ulcer & Other Health Articles Health Discussions Disease Information Center DiagnosisHealth Home
---
PEPTIC ULCER DISEASE
About the Author
Dr. Minocha (http://www.diagnosishealth.com/minocha.htm) is the Professor of Medicine and Director, Division of Digestive Diseases at the University of Mississippi Medical Center in Jackson, MS, and is the author of How to Stop Heartburn; Simple Ways to Heal Heartburn and Acid Reflux. Read Daily Stomach Ulcer Peptic Ulcer Health News/Tips Here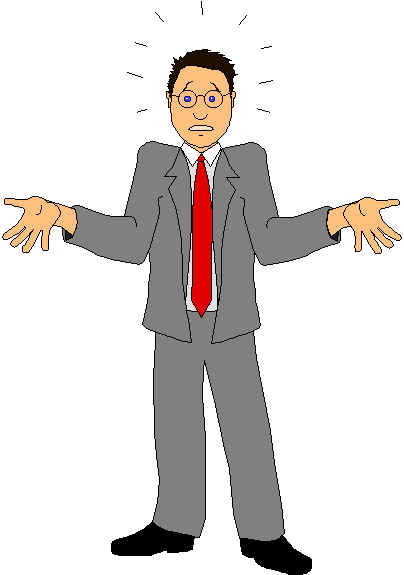 What is peptic ulcer disease (PUD)? The term PUD generally refers to spectrum of disorders that includes gastric ulcer (GU), pyloric channel ulcer, duodenal ulcer (DU) and postoperative ulcers at or near the site of surgical anastomosis.
HISTORICAL PERSPECTIVE
Looking back at history, peptic ulcer was a rare and generally unrecognized as a cause of symptoms/complications or death until the early 19th century. Despite sporadic case reports beginning in late 18th century, Peptic Ulcer Disease did not become widely appreciated until early 20th century. The first 6 decades saw the dominance of surgery in the treatment of peptic ulcer. With the introduction of acid suppressive drugs like histamine-2 blockers in 1970s, the treatment of PUD was revolutionized. By nineteen eighties, the advent of Helicobacter pylori (HP) brought about a dramatic twist and possibly the cure.
CAUSES OF PEPTIC ULCER DISEASE
So what causes PUD? Numerous factors blamed in the pathogenesis of PUD. Many of these factors may be acquired during life, although some of these these may already be predetermined. Historically, stomach acid has been the most common factor blamed. No Acid No ulcer- is an old axiom which may be questionable in the nineties. As a group, patients with duodenal ulcer have high acid secretion. Increased acid secretion causes changes in the wall of duodenum (gastric metaplasia) setting the stage for invasion by HP.
In early nineteen eighties, Warren and Marshall published their findings about organism known as Helicobacter pylori (HP) and linked them to gastritis and PUD. Until then, HP was considered to be an artifact of the stain when stomach biopsies were looked at under the microscope.
It is now believed that ulcer results from a complex interplay of acid and chronic inflammation induced by HP infection even though exact mechanism has not been elucidated. HP is associated with most cases of duodenal ulcer (DU). Other causes of DU are non-steroidal anti-inflammatory drugs like aspirin, motrin etc. and tumors like Zollinger Allison syndrome. A majority of gastric or stomach ulcers are also associated with HP.
However, only a subset of infected persons develop peptic ulceration. Reasons not known. It may be due to variation in host factors, bacterial factors or both.
DIAGNOSIS OF PEPTIC ULCER DISEASE
Let us now go on to the diagnosis of PUD. Until early 1900s, the diagnosis was made on clinical grounds. By 1912, Friedenwald published the first case series of 1000 cases of peptic ulcer. He claimed he had exercised the greatest care to eliminate all cases in which there was the slightest doubt. However, he did not provide any diagnostic clues as to how he distinguished between his 500+ cases of DU from 400+ cases of GU or how he diagnosed 1000 cases of PUD from his pool of 12000 pts with dyspepsia.
By 1925, fractional test meal was being widely used for diagnosis. Barium contrast studies were also in vogue by 1925 overtaking the rigid gastroscopes which were awkward to use. By 1950s flexible endoscopies revolutionized the direct visualization of ulcer disease.
However, the not so unreasonable approach these days to treat first and ask later has brought the ulcer field back to the status of 80 years ago when Friedenwald published his first series of carefully diagnosed ulcer disease.
How to diagnose HP? HP may be presumed to be present in any pt with Duodenal Ulcer (DU) on endoscopy. However many experts recommend documentation by microscopic examination of biopsy or urease test.
TREATMENT OF PEPTIC ULCER DISEASE
The foundations of ulcer therapy were laid in ancient times when powdered coral, sea shell or chalk was used to treat dyspepsia long before it was realized that PUD was causing the pain. By late 18th and early 19th century as PUD was beginning to be appreciated, newer therapies emerged. These included changing of environment, and various kinds of diets including mercury, silver, alkalis etc. There after came an era when vomiting and blood letting, applying leaches to the abdomen were practiced enthusiastically.
This was followed by Leube who introduced the concept of resting the bowel in late 19th century which included starving the patient for 7 days without food or water. Many of his pts died because of azotemia. MeulengrachtÕs early feeding regimen replaced Leubes ill conceived treatment in early 20th century. Psychotherapy became popular in mid 20th century.
Histamine-2 (H2) blockers (Tagamet, zantac, axid, pepcid etc.) started coming in 1970s. Carafate (sucralfate) is also effective therapy. Proton pump inhibitors (PPI) e.g. Prilosec, Prevacid are the exciting new class of drugs that profoundly inhibit acid secretion They have been shown to be very effective in ulcer healing. Antacids are effective ulcer healing agents but the low cost related to it may be deceptive because of frequent dosing required.
HEALING AND RELAPSE
Although ulcers heal rapidly, healing slows after 4 weeks and by 8 weeks as many as 4-10% are unhealed indicating a refractory ulcer. PUD is a chronic disease and as such tends to recur frequently. 50-90% will relapse within one year after healing regardless of which acid suppressive was used to heal initially.
PREVENTION OF RELAPSE
There is beneficial effect of continuing H2 blocker in a reduced dose for patients with healed Duodenal Ulcer (DU). If these pts. are placed on placebo or H2 is stopped, the relapse rate immediately rises to 75-90%. In sharp contrast to its high rate of relapse with no or discontinued treatment, there is 15-20% relapse rate on maintenance therapy.
TREATMENT OF Helicobacter Pylori (HP)
| | |
| --- | --- |
| HP tends to be a very resistant bug not easily amenable to treatment. Although HP shows in vitro sensitivity to most antibiotics, it does not translate in to in vivo efficacy. Women and immigrants from developing countries tend to have higher incidence of resistant HP. A number of recipes involving different drug combinations are available but very few have actually been approved by the FDA. There is as yet no consensus about specific regimens. The gold standard is a triple drug regimen consisting of Bismuth, metronidazole and Amoxicillin or tetracycline for two wks achieving an eradication rate of 90%. In order to improve compliance, two drug regimens have been developed. They involve combination of proton pump inhibitor (PPI) and a antibiotic. | |
MERITS OF Helicobacter Pylori (HP) ERADICATION
Well, how efficacious is the eradication of Hp in terms of preventing ulcer recurrence. In order to fulfill KochÕs postulates eradication of infection should prevent ulcer recurrence. Indeed that seems to be the case. HP eradication with antibiotics not only prevents simple ulcers but also complicated ulcers that result in bleeding.
ROLE OF SURGERY IN PEPTIC ULCER DISEASE
All this time, I have been talking of medical and endoscopic management of PUD. Times really have changed!! For almost 100 years, the history of peptic ulcer was defined by the surgeons. Early 20th century saw improvement in techniques and widespread acceptance of surgery as a cure.
These days, the operative treatment is restricted to the small proportion of ulcer patients who have complications or those who do not respond to medical treatment. In this era of very potent anti-secretory agents and increasing knowledge about the role of HP, surgery for routine PUD is of only historic significance. Please remember, PUD is generally considered to be an infectious disease. Surgery for routine PUD would be like recommending lung resection for a simple pneumonia. Surgery however may have a greater role in complicated ulcer disease involving bleeding, perforation and obstruction.
CONCLUSION
Our understanding of the cause of peptic ulcer disease has changed dramatically over the last couple of decades. Helicobacter pylori, an infectious organism has a very prominent role in the pathogenesis. Thus, subject to re-infection, eradicating of this organism in patients with ulcers related to HP only (and not related to aspirin like drugs or tumors) may be potentially curative.
Have Questions?? Click here to join Discussions >>Click Here to Read About Dr. Minocha
>>More Articles on Related Issues

Every patient is different

A message to all visitors and participants: Contents of this site are meant for educational and discussion purpose only and should not, in any case, be substituted for a medical consultation. The information posted or linked to this site should not be used to diagnose or treat a health problem.Your doctor is the only one who can best assess your health situation and give you a medical advice. No responsibility/liability can be accepted for any posted or linked information and use or misuse thereof. Inclusion on this site in no way implies endorsement for a particular organization, products and/or person/persons and their work. Must read disclaimer ..
Copyright © 1999- by diagnosishealth.com. All rights reserved.